Welcome to Parkers Photographic - Southampton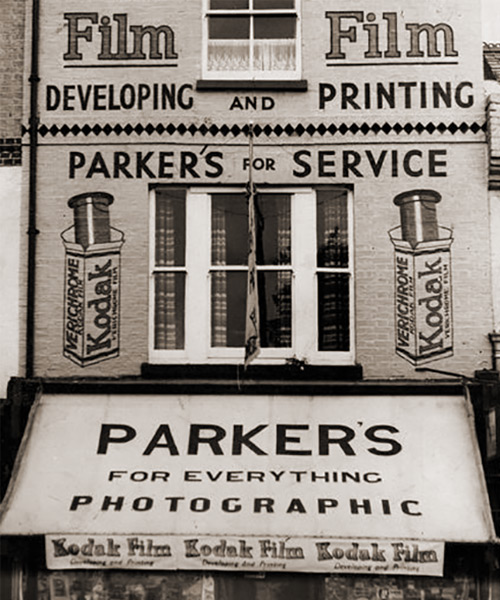 This was the shop front back in the 1930s-1940s taken by the founder, R.J Parker.
Parkers Photographic is an independent family business in Woolston, established in 1925.  We offer everything you need for photography, from a diverse range of quality second hand equipment to digital printing, film processing and studios available to hire.  We also offer a range of services from passport photos, to studio portraits and video transfers.  We aim to provide the best service to our customers.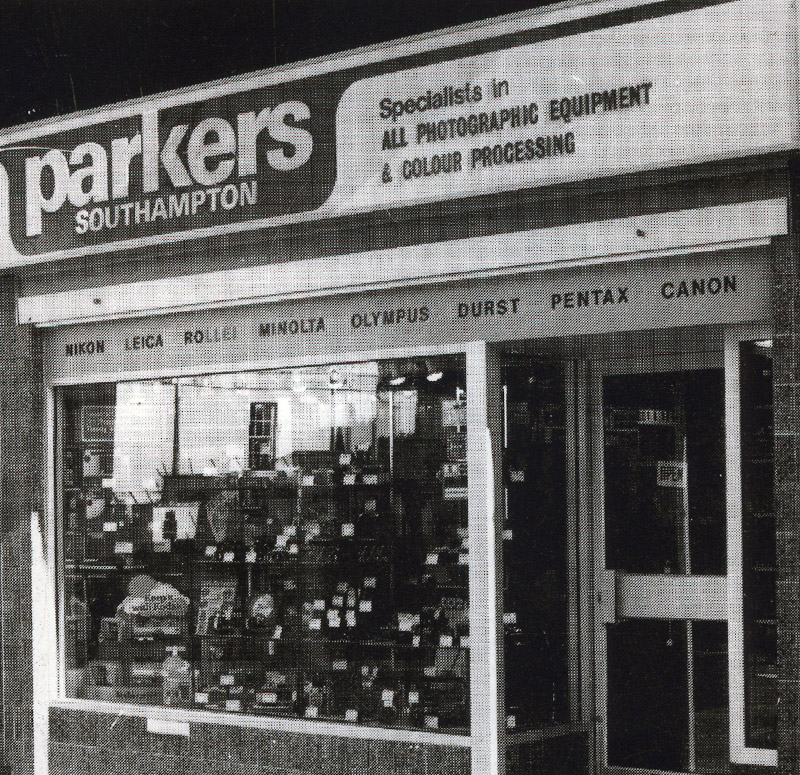 This image was taken in 1975 to celebrate our 50th birthday.
Please feel welcome to contact us, or even better, come and visit our shop which always has an interesting range equipment on display.  Our friendly and knowledgeable team will be more than happy to help you.
---
The Shop
Cameras (digital and film)
Lenses
Studio Lighting
Dark Room equipment
Process & print chemicals
Photo-print paper
Film (Colour, B&W, Slide...)
Binoculars
Accessories (SD Cards, Batteries, Microphones, Camera Bags, Tripods and more...)
---
Services
Passport Photos
Studio Hire
Studio Portraits
Sensor cleaning
Image Recovery
Transfers (from Cine Film and VHS)
---
Print Lab
Film Processing
Digital Printing
Enlargements
Canvas printing
Photo Restoration
Montages
Frames and Albums
Help us keep our shop well stocked!
If you have any photographic equipment you'd like to sell, please contact us.
This can include anything from cameras and lenses to dark-room equipment to studio lighting to projectors. We will need to view the items to check it's condition to give a quote.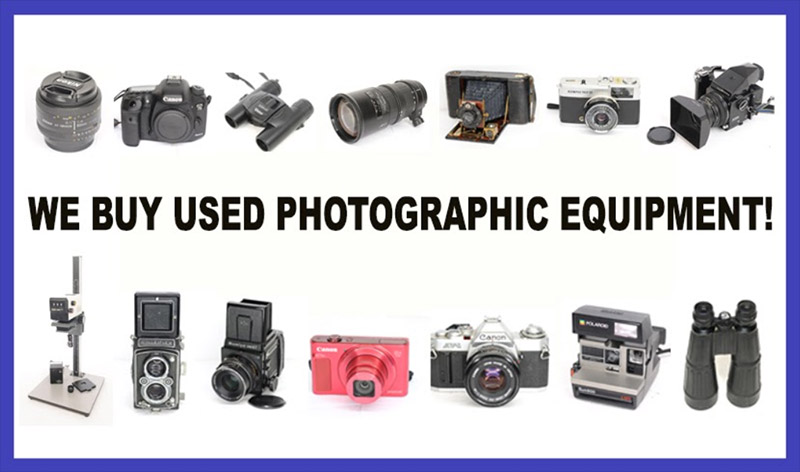 Video/Image Transfer:
Have your treasured memories transferred onto a modern digital format.
Click here for more information.
COVID-19 Regulations
Due to lock-down restrictions and everyone's safety, we have changed some of our services and ways of working.  Please keep checking this page for updates, and feel welcome to contact us for any further information.
Opening times: 9am till 5pm Monday to Saturday. Closed Wednesdays and Sundays.
The Print lab will be accepting click and collect orders only.  (This includes services such as developing film, digital printing, frames etc)
Our Click and Collect station is in our

main entrance, so you will be outside when collecting or dropping  off orders.

Studio shoots, Studio hire, Portrait services, Passports and Visas are suspended until further notice.
Face coverings / masks are required to be worn by staff and customers (as detailed on the Government website)
(updated: 01/03/21)
Print and process orders
For enquiries regarding printing, enlargements, canvas printing, restorations, film processing and frames, please use our online ordering service, or contact us.