Ilford Products
Ilford is a UK manufacturer of photographic materials and chemistry.Known worldwide for its superb black and white film, photographic paper and developing chemicals. Ilford films offer unmatched, dependable results each time. Whether you're in the darkroom, or out photographing subjects, Ilford films will produce the result you want.
Parkers photographic has had a direct link with Ilford (currently Harman) since 1925, when parkers started business in the photographic industry. Almost 100 years of connection to Ilford, means we offer the best solutions for black and white photography in Hampshire.
Ilford has a steep history, dating back to 1879, where Alfred Harman developed and sold photographic plates.
For more info about Ilford/Harman History, visit: ilfordphoto.com/about-us/history
Parkers Photographic entered into the age of Ilford roll films, such as 120 (medium format), 127, 620, and 35mm. We have always offered a large variety of Ilford film, paper and chemicals. Having a direct account with them allows us to stock plenty of darkroom supplies. If you need darkroom chemistry, paper or film. Give us a call or visit for products and advice.
Film
Ilford HP5 - 35mm and 120
Ilford FP4 - 35mm and 120
Ilford Pan F - 35mm and 120
Ilford Delta 3200 - 35mm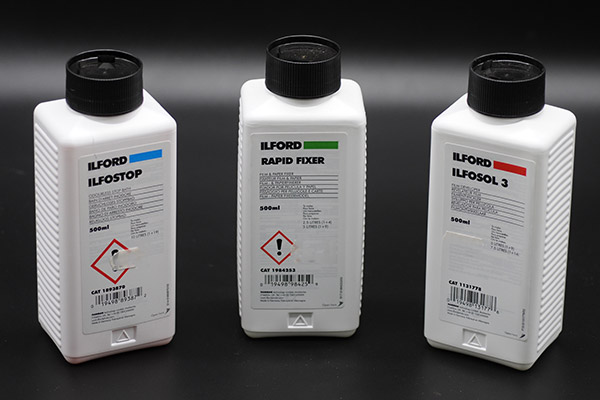 Chemistry
Ilford Ilfosol 3 Film Developer - 500ml
Ilford Rapid Fixer Film and Paper Fixer - 500ml and 1L
Ilford Ilfostop Odourless Stop Bath - 500ml
Ilford Multigrade Paper Developer - 1L
Ilford Ilfotol Wetting Agent - 1L
Ilford ID11 Powder Developer - 1L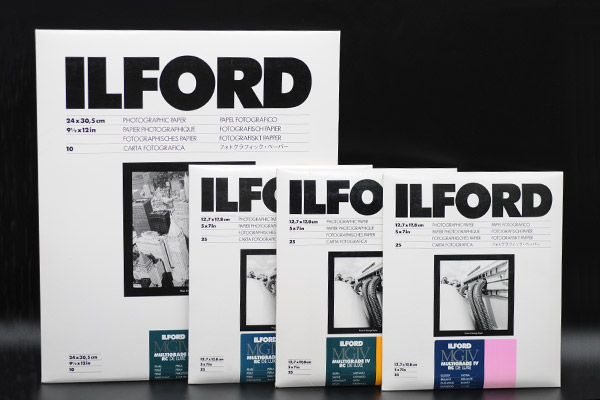 Print paper
Ilford Multigrade RC Deluxe Pearl, satin or Glossy - 5x7", 8x10", 9.5x12", 12x16"