Suspended Until Further Notice
Due to the latest Covid restrictions, studio shoots and studio hire are currently not available. 
We have two photographic studios available to hire, upstairs at our shop in Woolston, Southampton. They are both a good size for family portrait sessions or other personal use. Both Studio two and three are available for hire. Studio two is also used for Portrait shoots, taken by one of our photographers, as well as personal hire. Click here for more details about Studio portrait shoots.
Cost: £15.00 (Inc VAT) per hour. No deposit needed.
To hire one of our studios please give us a call. We are also happy to answer any further questions you may have before booking.  Click here for contact information.
What is included:
lights
Flash trigger
 backdrop
What you need to bring:
Camera
SD card
Subject to photograph
Photographer (unless you are one!)
Studio 3:
Studio three is located on our second floor and is only available for hire. We have a range of different rustic backdrops and wall textures, making it a perfect environment for your imagination to run wild! Studio three has a variety of lighting options, listed below:
2 Elinchrom
2 Multiblitz
Soft box
 Snoot
2 Umbrellas
 Beauty Disk
Making it a really versatile and creative space to work in.  The length of studio three is 4 metres and 103cm The width is 4 metres and 89cm.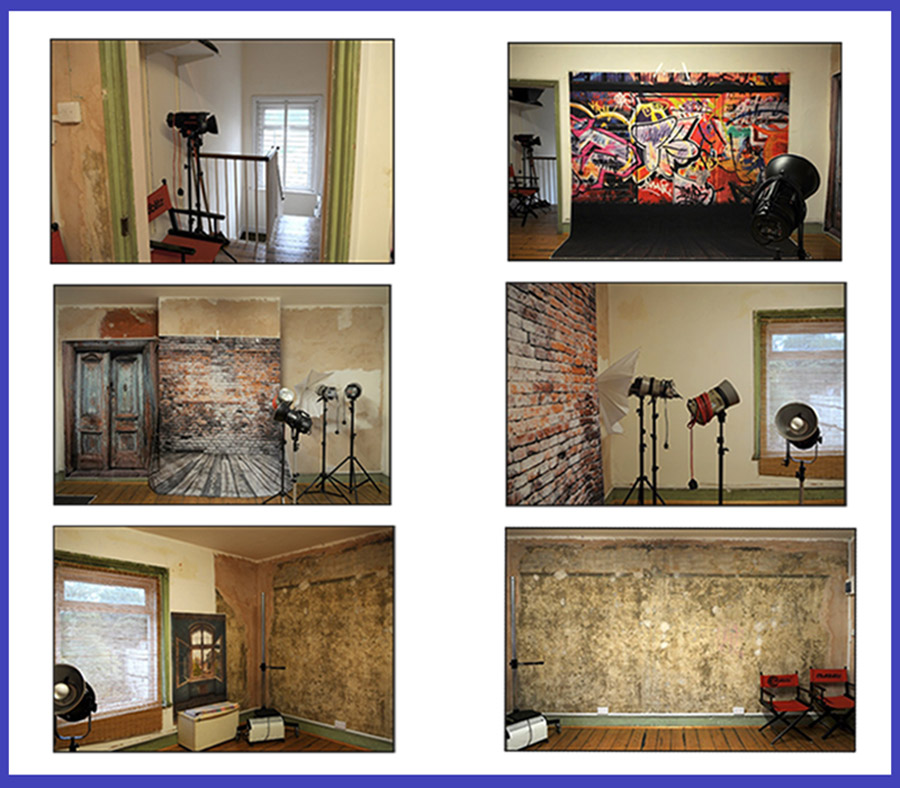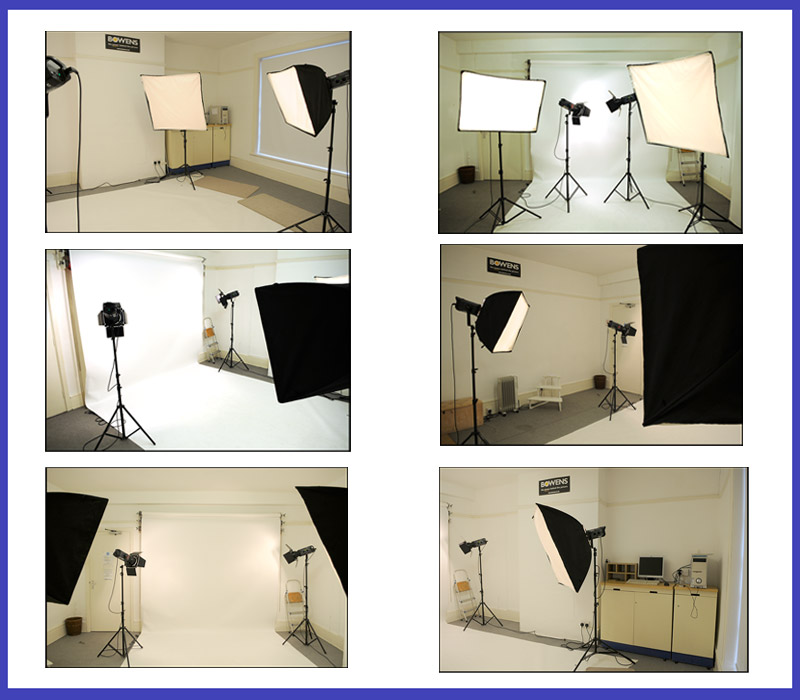 Studio 2:
Studio two is most commonly used for family or individual portraits.  Available for personal hire and Portrait shoots ,taken by one of our own photographers. Studio two has plenty of space and adequate lighting to achieve very clean, professional end results. Waiting /changing room is also available to use when hiring studio two. The length of the studio is 4 metres and 34 inches The width is 4 metres and 15inches.
Studio two also includes:
3 backdrops - white, black or red
4 Bowens lights
2 soft box lights
2 barn door lights
Range of colour gel light filters