Welcome to Parkers Photographic - Southampton
Parkers Photographic is an independent family business in Woolston, established in 1925.  We offer everything you need for photography, from a diverse range of quality second hand equipment to digital printing, film processing and studios available to hire.  We also offer a range of services from passport photos, to studio portraits and video transfers.  We aim to provide the best service to our customers.
Please feel welcome to contact us, or even better, come and visit our shop which always has an interesting range equipment on display.  Our friendly and knowledgeable team will be more than happy to help you.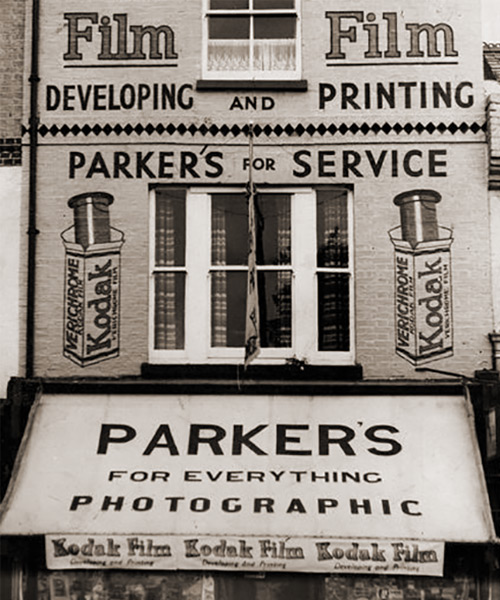 This year we will be continuing our tradition of instant seasonal portraits!
Have your photo taken by one of our professional photographers with our very own winter wonderland backdrop. This lovely mini shoot can be the perfect personal gift for all. Share the magic of Christmas with your family and friends this year! Have some fun and dress up in anything Christmassy to join us in our grotto for some speedy snaps for you to enjoy for years to come.
Important info from Santa's elves below:   
Cost: £20
No booking required
Five 5x7s (of the same image) included
Additional copies/digital files or other items can be added on
Ideal for children (old enough to sit up +) The space is only small so we advice children only or one adult and one child at a squeeze.
well behaved Pets allowed
Open 9am-5pm, Closed Wednesdays and Sundays – available right up till Christmas eve
Stairs are required to access the studio
If you have any more questions please do get in touch!
---
The Shop
Cameras (digital and film)
Lenses
Studio Lighting
Dark Room equipment
Process & print chemicals
Photo-print paper
Film (Colour, B&W, Slide...)
Binoculars
Accessories (SD Cards, Batteries, Microphones, Camera Bags, Tripods and more...)
---
Services
Passport Photos
Studio Hire
Studio Portraits
Sensor cleaning
Image Recovery
Transfers (from Cine Film and VHS)
---
Print Lab
Film Processing
Digital Printing
Enlargements
Canvas printing
Photo Restoration
Print from print / scanning
Montages
Frames and Albums
Help us keep our shop well stocked!
If you have any photographic equipment you'd like to sell, please contact us.
This can include anything from cameras and lenses to dark-room equipment to studio lighting to projectors. We will need to view the items to check it's condition to give a quote.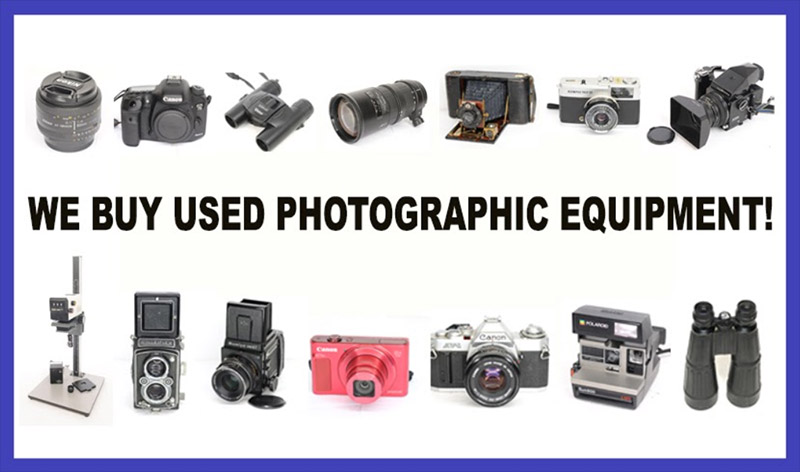 Video/Image Transfer:
Have your treasured memories transferred onto a modern digital format.
Click here for more information.
COVID-19 Regulations
It's business as usual, but please keep checking this page for updates, and feel welcome to contact us for any further information.